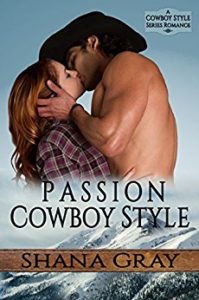 A smoking hot cowboy. A city girl. A booty call that turns into something more.
Jenna takes a big risk and decides to live in the moment. After months of communication by social media, she accepts the invitation to Colorado where she finally meets her cowboy. Burned by past romances, Jenna is determined to go with one goal in mind – a booty call with a tall, dark, sexy cowboy.
Chet is a romantic at heart and when Jenna arrives, he knows there's more to her than just a fling. He's smitten and decides to woo her the old-fashioned way with time and patience.
Their chemistry is elemental and they come together with heat that sears the snowy peaks.
When mother nature steps in, Jenna is forced to face the feelings she's tried so hard to keep buried and Chet has to draw on his mountain skills to save the woman he has come to love.