The BEST thing happened!
USA Today invited me for an interview!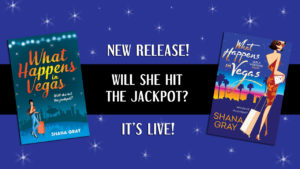 That's right, I was invited to be on the USA Today HEA blog today. Here's the link to my interview. It was super fun!
Check it out!
Joyce: Welcome to HEA, Shana! Please tell us a bit about your new release, What Happens in Vegas.
Shana: Wow, so great to be here at HEA! Thank you for having me. My brand-new release is What Happens in Vegas. It's the first book in my four-book Girls' Weekend Away series. I'm super excited about this series for…