The middle of June is here and I'm still looking for garden flowers. Supply is running low in the garden centres. I bought a gazebo, and a couple of comfy chairs so that I can turn it into my outside oasis. There are screens to drop if the mozzies get bad and still lots to do, but it's a good start. I'm hoping to get a sectional with a young on it…ya know…to put my feet up while I write!
Video Clip –  My little oasis.
I've been working on a proposal for my UK editor and she likes the outline! So this could mean a new book is in the works. Keep your fingers crossed for me!! In the meantime, I'm working on my getting other books ready to self publish. So, there's a lot afoot.
How about a little read? This is an excerpt from Passion Cowboy Style. I hope you enjoy it. Only .99!! You can't go wrong to get some cowboy magic!
Love Cowboy Style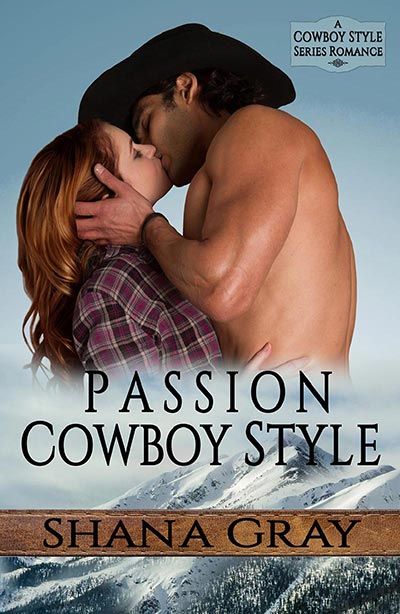 "I can't believe the stars."
"Magnificent isn't it?"
"Totally."
"I dare you to pick a star and wish my name on it."
She giggled. "That's not a dare." Jenna inhaled the wonderful scent of wood smoke, night air and barbequing meat. For the first time in a long time a sense of well-being filled her. She reclined on the lounger, pulled the blanket to her chin and searched the sky for the perfect star. "I found one."
"Where?"
Chet put the lid down on the grill and came to sit at her feet, holding her ankle gently with his big hand. She trembled at his touch, and loved the wave of arousal that swept up her leg to settle between her thighs. She wanted his touching to be so much more. Time for that later. Jenna pointed to a bright star a little bit off to the right. "See? The large one there."
He glanced up and right at that moment a shooting star streaked across the sky and right over top of the star she just picked.
"Holy shit! Did you see that?" Jenna bolted upright and watched the fiery trail the meteor left behind. "What are the odds of that happening?"
"Yes, I saw." She heard the smile in his voice.
"What does that tell you?" Jenna asked him.
"I think the important thing is what it means to you." His voice was soft and she switched her gaze from the sky to his face.
"To me? Well, a sign."
"What kind of sign?"
She hesitated a moment, quite struck by the shooting star. What were the odds that just as she chose a star a meteor would streak over the one she picked? There was a whole big sky up there, a great vastness and yet the celestial streak happened in her minuscule portion of it where she picked a star to wish his name on. It told her volumes, but she couldn't really express it without feeling ridiculous.
"I don't know." She shrugged, feeling embarrassed to almost voice thoughts she normally would never let enter her mind. "Maybe that our visit was written in the stars…"
Chet squeezed her ankle gently. "I hope you made a wish on it."
"I didn't!" Was it too late? Jenna squeezed her eyes shut and wished. Wished with all her might that maybe, just maybe she was wrong and that she could find true love. Her birthday was this week, while she was here with a very sexy cowboy. One who seemed almost too good to be true.
If it seems too good to be true it usually is.
Jenna opened her eyes and glanced at Chet. Was he hiding any secrets?
"I hope it was a good one." Chet's deep voice reached her through the dark.
She pulled the blanket tighter. "Time will tell. There's been lots of wishing upon stars over the years and I think only one has ever come to fruition."
"Which one was that?"
Jenna laughed. "A horse. When I was little I would go outside every night and search for the first evening star and wish desperately for a horse. I finally got my wish when I was twenty. But I had to wait an awful long time." She glanced at his now achingly familiar face, his rugged features softened by the bonfire. "I hope I don't have to wait as long for this wish."
"Sounds to me like you don't have a whole lot of patience. Remember, all good things come to those who wait." He winked at her and stood.
Jenna watched him walk to the barbeque. He was all fluid grace. For such a big man he wasn't awkward at all and she couldn't wait to see him in the saddle. He'd promised they'd go riding tomorrow. But there was a lot of time between now and then. She watched him flip the steaks and take a sip of wine from his glass, then hold the spatula aloft. The image was ingrained in her mind and she swore she would never forget this moment.
Before she knew what she was doing or could change her mind, Jenna swung her legs off the lounge and stood. Chet turned and watched her approach, the dark dreaminess of his eyes drew her. She needed to taste him, to feel his lips under hers and if he wasn't going to make the first move then she would.
The blanket slipped down her back and she clutched the edges below her breasts.
He put the spatula down without looking where he placed it and it clattered to the patio stones. She stood before him and wound her arms around his neck, holding the corners of the blanket, wrapping them in the warmth of the wool. Her fingers pressed against his neck and the strength in his muscles made her feel truly feminine.
Almost at eye level, she had to look up only slightly to meet his gaze. All her senses tuned in to him, his essence permeated her and she let it. The long-distance teasing they had done the past few months came to a head and Jenna trembled with desire. She tipped her head back and pulled him to her. The hesitation when their lips were a hairsbreadth apart was exquisite. Energy crackled between them in the moment of anticipation before fulfillment.
Chet's vigor and arousal radiated from him in pulsing waves. The whisper of air between their bodies vanished when he snaked his arms around her waist and brought her hard against him. Jenna sucked in a breath and a little "oh" popped from between her lips.
"This is where I've wanted you all day, woman."

Buy Links for Love Cowboy Style
Explore my books on Audible! HERE
Remember WHAT HAPPENS IN VEGAS —  FREE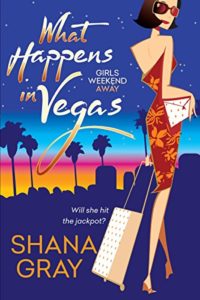 When the cop…
Tough-as-nails detective Bonni Connolly is on a girls' getaway in Vegas with her friends, when Lady Luck shines on her. Seizing the chance to treat them all, Bonni splurges on a little luxury including a VIP booth in an exclusive club. That's when she sees him.
Meets the gambler…
Professional poker player Quinn Bryant is in town for one of the largest tournaments of the year. Fortune smiles on him when he spots Bonni across the dance floor. But what starts as a holiday fling soon turns into something more, as Bonni learns to see the man behind the poker face. The stakes have never been higher.
Even though Bonni's trip has an end date and there is another tournament calling Quinn's name, their strong connection surprises them both. And by the end of the weekend they start to wonder if what happens in Vegas doesn't have to stay there…
AMAZON US | AMAZON CA | IBOOKS US | IBOOKS CA | B&N | KOBO