November is a lot of things to me. My son, aka Chef Son, was born November 15. He's now 27! I honestly don't know where the time has gone. My brother's birthday is on the 16th and I totally forgot to send him a card 🙁 Meat Man's birthday is on the 25th, he'll be 53 and my brother and his wife will have their 27th Wedding anniversary on the 25th too. I mustn't forget to send them a card! So it's a busy month.
The other thing about November for me is darkness. I seem to assign color to each month and for me November is grey and dreary. The approaching of winter and the darker months.
A couple of moody but still pretty pics I took on the drive to Northern Ontario a few weeks ago when we visited Meat Man's daughter up in New Liskeard. Very close to the Quebec border.
And for the first time I'm actually taking part in Nano. Are you doing it? I'm about 10k in to a new book, and I know I won't reach the goal, but that's okay. Even with nano, I still believe everyone goes at their own pace and shouldn't feel pressure. But that's just me 🙂
This month Diamond Men have been released on a steady schedule. It is the German translation of Working Girl.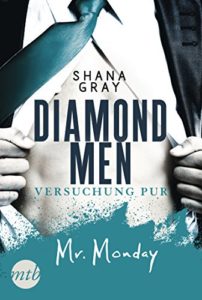 I am sitting on some news that I hope I can share next month. Which will be December of course. December's colours are sparkly white and red but with an overall back ground of black. Weird huh.
Another big thing is on Wednesday Chef Son is heading west. He's going out to work at Chateau Fairmont Whistler. So my baby will be gone. I'm hoping to visit him over Christmas. So you see, this November has been just crazy!
Big news! Is anyone here in the UK? I'm heading over to RARE18 in February. I'll be signing at the After Dark Party. I'm so thrilled to be part of the RARE family now! Let me know if you're in the UK
Remember to head on over to my website for all my book links and sign up for my newsletter to get a free download of Hot Fusion! www.shanagray.com