Blog by
SHANA GRAY
CONTEMPORARY & EROTIC ROMANCE AUTHOR
June 7, 2017
Wow! Here I am finally putting up a blog.  I haven't done a blog in years. But, with my new website I decided to start blogging again. I'm going to begin with once a month. Maybe if I end up with more stuff to say, I'll do it a little more often.
In April I went to Barcelona, Spain and the South of France. It was an amazing trip. A writing retreat with Cruising Writers. I met other authors, industry professionals and learned a lot! Since coming coming home it has been a whirlwind of applying what I'd learned. Fingers crossed some of it sunk in!
I surprised myself by walking on the wild side and speaking French. Well, not fluent French, but I did order lunch one day AND I braved it to at least try to speak a little bit.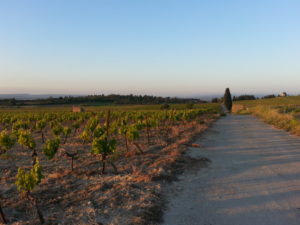 Speaking of French...today is release day for the French translation of my book Working Girl. It was up for preorder for a few weeks and over the weekend it hit #1 on Amazon Canada, in the erotic category. I was absolutely thrilled! If you haven't read Working Girl I hope you give it a try. It's an erotic romance, about a woman bent on revenge.  The tag line my Brazilian publisher came up with is fantastic.
She is young, beautiful and hungry for revenge.
Pretty much sums it up! I'll put the link here for the French translation as I'm still updating my book page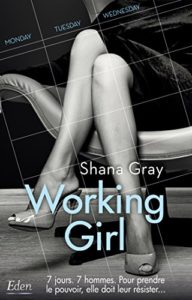 I'd be thrilled if you would leave a review. It really helps us authors and let's other know you loved one of our books.
Thanks for finding me here in my little place of cyber-land and I hope you come back again soon.
Shana xoxox